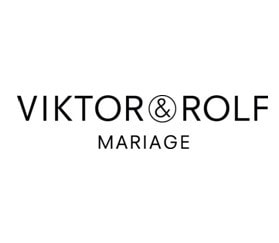 METAL FL
A

QUE presents, in Paris, the wedding dresses of the prestigious Haute Couture house Viktor & Rolf.
The Viktor&Rolf Mariage collection:  
Avant-gardism and absolute Modernity!
From 2 700 up to 9 850 euros
We are very happy to welcome you again! All security measures are, of course, taken.

See the video
The wedding dresses collection by creators Viktor & Rolf Wedding is sublime!
Nearly geometric trunks, men's tuxedos reinterpreted in combinations with very feminine sensuality, embroidered dresses inspired by the 60s, highly structured silhouettes, diagonally cut waistlines, sculptural and sometimes oversized knots, all iconic elements of the house.
Viktor & Rolf, creators of avant-garde, known for their daring parties, have been able to remain true to themselves by creating this collection of wedding dresses.
Exclusive distribution in France, at METAL FLAQUE, in Paris.
---
Viktor & Rolf is the avant- garde luxury fashion house founded in 1993 by Viktor Horsting and Rolf Snoeren after their graduation from the Arnheim Academy of Art and design.
They are celebrated worldwide and recognized for their provocative fashion since their first Haute Couture collection in 1998.


See more