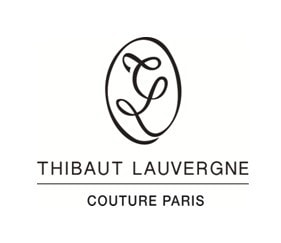 METAL FL
A

QUE presents exclusively in Paris, the wedding dresses of the French designer Thibaut Lauvergne.
The Thibaut Lauvergne wedding dresses: Elegance 100% made in France.
From 2 300 up to 4 280 euros
We are very happy to welcome you again! All security measures are, of course, taken.

See the video
The 100% "made in France".
METAL FLAQUE presents Thibaut Lauvergne for the first time in Paris.
Elegance guides every piece of the Thibaut Lauvergne wedding dress collection. Sensual without exuberance, this collection sublimates a sexy and liberated woman. The creator is particularly fond of Calais lace and Lyon silks. The manufacture is exclusively French.
At METAL FLAQUE, in Paris.
---
Thibaut Lauvergne studied with Karl Lagerfeld and Thierry Mugler.
With 16 years of experience with top fashion designers, he decided 7 years ago to launch his own eponymous brand of wedding dresses.


See more