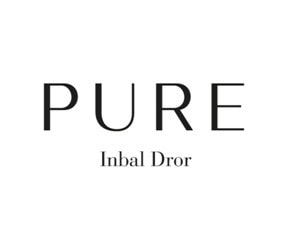 METAL FL
A

QUE presents exclusively in Paris and in France, the wedding dresses of the Israeli designer Inbal Dror.
The wedding dresses collection "PURE by Inbal Dror", more accessible: "Glamour always" and perfection of details.
New collection preview!
The brand new "Pure by Inbal Dror" collection will be at METAL FLAQUE till the end of June!

See the video
The designer Inbal Dror entrusts to METAL FLAQUE exclusively for France her new line of wedding dresses "Pure by Inbal Dror". With this new collection more accessible, the designer is for all brides who dream of an Inbal Dror wedding dress.
Always with its perfect cuts, French lace, Swarovski crystals, pearls and transparency games, the iconic codes of the designer are transmitted from her first line to magnify the feminine silhouettes.
Exclusive distribution in France, METAL FLAQUE, in Paris.
From 4 300 up to 4 990 euros. (10% off during the Trunk Show)

---
After completing her studies in Israel Inbal spent several years in Milan where she worked side by side with masters of the trade. Upon returning to Israel she opened a Bridal salon, bestowing personal attention to the brides and their families, harmoniously adjusting the desired design to each bride.
It was such a success that the most prestigious shops of the world wanted to propose the Inbal Dror creations. They are sold in New York, London, Beverly Hills, Milan, Tel Aviv, Sydney…and now Paris.


See more