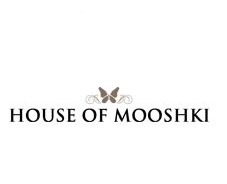 METAL FL
A

QUE presented exclusively in France the wedding dresses of House of Mooshki.
Exclusively in Paris.
The House of Mooshki wedding dresses collection sublimates all the morphologies and offers a real choice to the women with generous curves.
The models we have chosen emphasize the bust and refine the silhouette. "Flirty Tea length ", "Calf", "Ball gown with or without train" … Inspired by the very elegant 50′s, House of Mooshki had the brilliant idea to propose 4 lengths for each of its wedding dresses.
The magic of this collection is to revisit with a lot of modernity, simply according to the chosen length, either the "Victorian" England, the 50′s or even the dawn of the 60′s that invented Rock and Roll!
All the English spirit is there: lean on the traditions to invent the future!
All the wedding dresses are hand crafted  in their English workshops.
From 1 550 up to 2 170 euros.
---
Created in 2009, House of Mooshki is settled in the North of England and in London. House of Mooshki is inspired by the work of fashion designers such as Coco Chanel or Balenciaga and of course by the spirit of the 50′s and 60′s.


See more